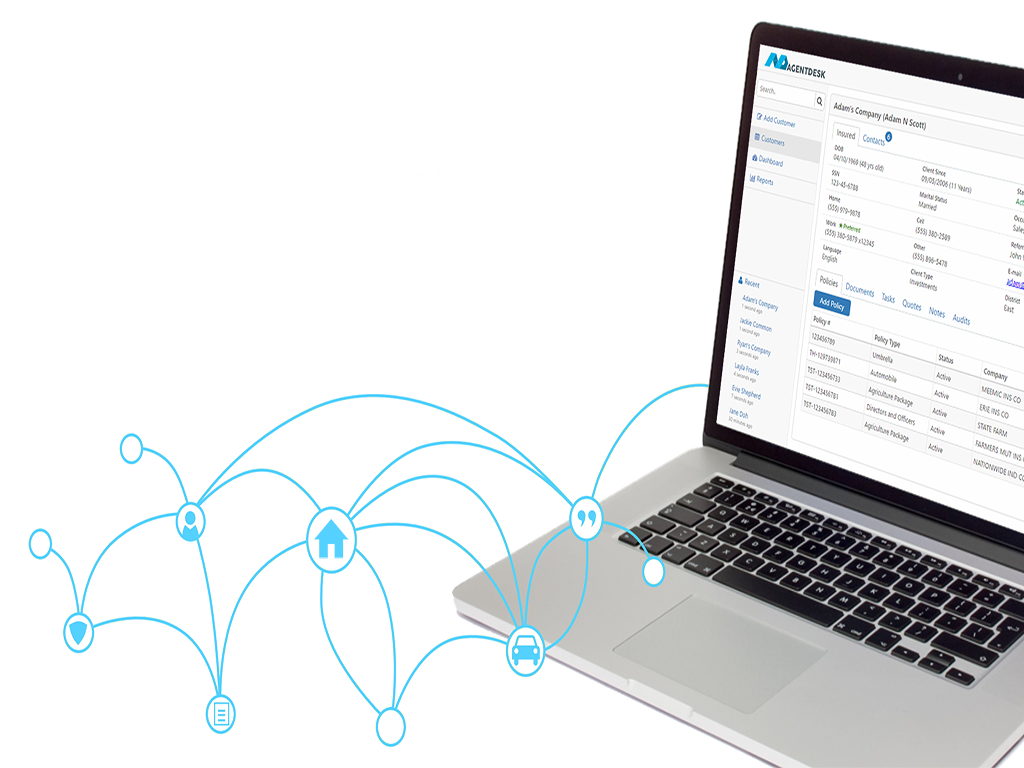 HELPING YOU
CONNECT THE DOTS
Affordable & Effortless Customer Management
INTUITIVE FEATURES
AgentDesk Manages your Data
So You are Free to Sell your Services.
CLIENT
MANAGEMENT

TASK
MANAGEMENT

CARRIER
DOWNLOADS

Organize your client and policy data within one easy-to-use system.
Keep your agency on track with our integrated task management system.
Receive policy data automatically from participating carriers.

DOCUMENT
MANAGEMENT

REPORTING
TOOLS

DASHBOARD
SUMMARY

Keep important documents with your client information.
See where your agency is excelling and where it can improve.
Get a snapshot of how your agency is performing.